Automotive Engineering Service
Concept design and styling
Design and Full vehicle integration
Tractors and agriculture equipment development and integration
Full Instrument panel development
Seating systems analysis
Head lamp design validation
Turnkey commercial vehicle modeling project
Vehicle components modeling assignments
Sheet metal forming simulation for Petrol tank
Impact and Fatigue analysis for alloy wheels
ADAS and Safety
Electrical, Electronics, and Body Controls
Chassis
Connectivity Services
Interior, Exterior, and Body Engineering
Powertrain and Exhaust
Simulation
Battery Development & Management
Charger Testing
Motor Control
Automotive engineering services consultant
Others (portfolio management, acoustic engineering, energy consulting, quality management, and product lifecycle)
Safety engineering: Safety engineering is the assessment of various crash scenarios and their impact on the vehicle occupants. These are tested against very stringent governmental regulations. Some of these requirements include: seat belt and air bag functionality testing, front and side impact testing, and tests of rollover resistance. Assessments are done with various methods and tools, including Computer crash simulation (typically finite element analysis), crash test dummy, and partial system sled and full vehicle crashes.
Looking For Automotive Engineering Service
Fuel economy/emissions: Fuel economy is the measured fuel efficiency of the vehicle in miles per gallon or kilometers per liter. Emissions testing includes the measurement of vehicle emissions, including hydrocarbons, nitrogen oxides (NOx), carbon monoxide (CO), carbon dioxide (CO2), automotive engineering services consultant and evaporative emissions.
NVH engineering : NVH is the customer's feedback (both tactile [felt] and audible [heard]) from the vehicle. While sound can be interpreted as a rattle, squeal, or hot, a tactile response can be seat vibration or a buzz in the steering wheel. This feedback is generated by components either rubbing, vibrating, or rotating. NVH response can be classified in various ways: powertrain NVH, road noise, wind noise, component noise, and squeak and rattle. Note, there are both good and bad NVH qualities. The NVH engineer works to either eliminate bad NVH or change the "bad NVH" to good (i.e., exhaust tones).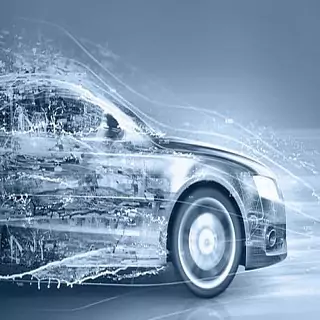 Vehicle electronics: Automotive engineering services consultant is an increasingly important aspect of automotive engineering. Modern vehicles employ dozens of electronic systems. These systems are responsible for operational controls such as the throttle, brake and steering controls; as well as many comfort and convenience systems such as the HVAC, infotainment, and lighting systems. It would not be possible for automobiles to meet modern safety and fuel economy requirements without electronic controls.
Performance: Performance is a measurable and testable value of a vehicle's ability to perform in various conditions. Performance can be considered in a wide variety of tasks, but it's generally associated with how quickly a car can accelerate (e.g. standing start 1/4 mile elapsed time, 0–60 mph, etc.), its top speed, how short and quickly a car can come to a complete stop from a set speed (e.g. 70-0 mph), how much g-force a car can generate without losing grip, recorded lap times, cornering speed, brake fade, etc. Performance can also reflect the amount of control in inclement weather (snow, ice, rain).
I can answer all your questions. Please feel free to reach out