International Automotive Homologation Services
International Homologation Certification
Automotive /International homologation certification and European Homologation Certificate is the process of certifying whole vehicles or a particular component in a vehicle that it has satisfied the requirements set by various statutory regulatory bodies. It is mandatory to get this approval to export export vehicles homologation automobile products or components.
Through these International Automotive Homologation Consultancy Services, we grant approval only when the subject deem fit and in perfect compliance to the standards.
This certificate allows a product to enter a market. It starts with initial assessments followed by tests according to standards and directives, up to the preparation of substantiated technical reports to forward to the authorities in order to obtain the final approval.
We work with automotive original equipment manufacturers (OEMs) and suppliers and assist them in export homologation consultancy services of Vehicles / Automotive, components to new markets, ensuring compliance with various legal and technical requirements of the specific country you would like to export vehicles homologation to.
Automotive homologation for automobile manufacturers
The number of rules and norms applying to automobiles has increased globally due to increased emphasis on safety and environmental protection. Automobile and spare part manufacturers and suppliers have to comply with these regulations according to the destination country/ region of their product. These standards aim at improving active and passive car safety, environmental protection as well as the quality of products and production process.
We offer International homologation certification services for all types of vehicles including homologation for automated and connected vehicles.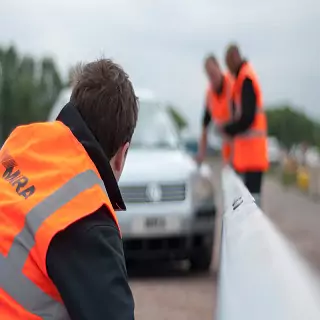 Want To Discuss Your Queries? Book A Free Consultation Call
Homologation of Automotive Components
homologation for Automotive components is the process of certifying not only vehicles but certifying each and every component in a vehicle that it meets the requirements set by various statutory regulatory bodies. Each vehicle has to mandatorily get this approval to export automobile products or components be it exporting to EU or International export vehicles homologation. All automotive vehicles, systems and their components should necessarily have approvals according to the official standards of their destination countries.
Homologation Regulations & Certification
Kanifnath Enterprises technical and homologation consultancy services makes sure that the new vehicle, system, component and technical units meet the International homologation certification requirements.
Our consultants guide you through all phases of the product cycle – from concept, to development, to volume production and certification. We closely work with major accredited bodies in the area of homologation and technical services to ensure mutual success for homologation of components, systems and vehicles.
Our other value addition services –
Type-approval process for systems, components, vehicles, and technical units
Certification consulting working with authorities
Preparation support of certification testing on accredited facilities (test bench & chassis dyno)
Preparation of type approval documents and process follow-up
Pre-test execution of all homologation relevant tests
Tracking and monitoring until permission is obtain
homologation of components, systems and vehicles
International vehicle homologation service

International Vehicles Homologation Consultancy Service For Vehicles, Systems And Components
KE is a leading agency providing type approval certificates to world's major car brands and OEMs. Export Homologation – International Vehicles Homologation Type Approval For International Markets
We offer full range of international automotive homologation services that help you to obtain approval for vehicles, systems and components. We work as expert homologation partner of the automotive industry. Our services include Conformity of Production (CoP) testing, technical support, homologation services for compliance to European and non-European homologation certificate type approvals. We assist you in the handling of complete homologation projects – International Vehicles Homologation Type Approval And Export Homologation Services.
Our experts guide you on EU/ ECE Automotive Vehicle Regulations, the type approval process and all communication between your business and the government / approving authority.
Documentation Verification
Check complete documentation provided by the manufacturer.
Preparation Of Technical Reports
Create technical reports to provide to European Homologation certificate and non- European Homologation certificate approval authorities.
Frequently Asked Questions
We Are Here To Provide Best
International Automotive Homologation Services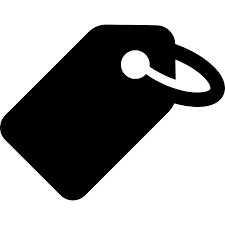 Incoming Tag:- Homologation Certification for UN ECE, Certification for Automotive vehicle, International Vehicles Homologation Service, International Automotive Homologation Services, Homologation of automotive components, homologation for automated and connected vehicles, European homologation certificate, International Homologation Certification, Homologation for automotive components, homologation of components, systems and vehicles, export vehicles homologation, Homologation and product certification, international network of vehicle homologation, Vehicle homologation service in france, Vehicle homologation service in paris, French approval process for homologation.