UNECE Inspection
UN ECE Inspection & Certification
Kanifnath Enterprises India Pvt Ltd , following what was approved by the sector accreditation certification and UN ECE Inspection committee, obtained ISO/IEC 17020: 2012 accreditation, in the ISP system, as type Inspection Body. This inspection body carries out exclusively conformity of production (COP) Test assessment activities and is therefore a third party body.
The inspection body must ensure that all inspections are carried out with impartiality, independence and competence.
With this accreditation Kanifnath Enterprises is able to carry out inspections on vehicles and their trailers, components, systems and independent technical units. Furthermore KE can carry out conformity of production (COP) test assessments of the elements subjected to inspection. categories of products, processes and services.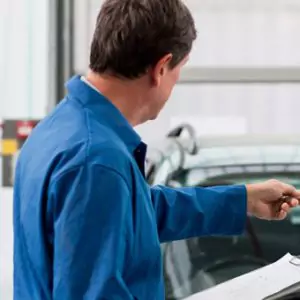 UN ECE Inspection & Certification for Automotive Vehicles
We provide services for Technical Inspection Certificate for automotive vehicle for UNECE approval The registration procedure of EU countries requires the approval of the vehicle and its components as per the World Forum for Harmonization of Vehicle Regulations, (UNECE). We also carry out conformity of production (CoP) clearance testing and inspection. Particularly for manufacturers outside of the EU, this helps reduce the costs of homologation, Vehicle Performance Consultancy & EC whole vehicle type approval .
Are Looking for UN ECE Inspection & Certification for Automotive Vehicles?
Electric and Electronic Automotive Components Testing
Domestic manufacturers who would like to export automobile components around the world require release/approval from the engineering department of the overseas OEM. The overseas OEM's lab can provide this type of release/approval. Even the product can be tested in an independent, third-party testing facility approved by that OEM.
Our experts ensure the product tested in third-party testing lab are of highest quality & comply with European and Non European standards for electric and electronic automotive components.
Electric and Electronic Automotive Component Testing
Climate testing
Vibration testing
Mechanical testing
Electrical testing
Durability testing
Electromagnetic testing
EMC test for automotive electric / electronic components.
EMC test for automotive electric / electronic component according to European and Non European (international) standards / regulations
Consultancy for Vehicle Performance Consultancy and automotive electric / electronic components
Homologation service for EU market and ECE market E-mark Homologation
EMC test for Electric motorcycle, Electric scooter, etc…
Electric and Electronic Automotive Components Testing
UNECE Certification
UNECE Inspection
International Automotive Homologation
Automotive Engineering Service
STA Approval Consultancy Services
Electrical Vehicles and Component
UN ECE Inspection Regulation
This Regulation defines the general practices adopted by KE, hereinafter referred to as KE or UNECE Inspection Body, for the conduction of Inspection activities on vehicles, components and systems, as well as processes, products and services, in accordance with the applicable reference regulations.
KE makes the latest updated version of the Regulation available on its website at www.ats.sm, at its headquarters or at the request of the Applicant and sends a copy in electronic format.
The amendments and additions to the Regulation are managed by issuing successive revisions, in which the portions of text modified are highlighted with vertical lines next to it. The Regulation is an integral part of the contract signed between KE and the Applicant. KE always applies the latest revision issued and it is the Applicant's responsibility to verify the issuance of any updates on the Inspection Body website and to adapt to them.
Need more help? Talk to us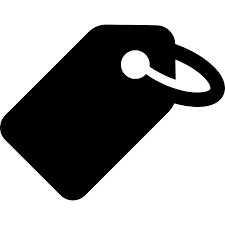 UN ECE Inspection, Electrical Vehicles Homologation, Electrical Vehicles and Component certification, Electronic Automotive Components, Inspection Regulation, Electric and Electronic Automotive Components Testing, EMC Testing, Automotive testing services, Automotive testing solutions, ECE regulation r10, ECE inspection for vehicle components.